---
There's a profound luxury in simplicity, and the Brooke Bed from Minton-Spidell epitomizes this idea. Available via the iconic Michael-Cleary Showroom at the Washington Design Center, this bed stands out as a testament to masterful craftsmanship and timeless design.
Crafted to perfection, the Brooke Bed is not just a piece of furniture—it's an experience. Whether you're glimpsing at the beautifully hand-turned accents on its legs or tracing the gentle slope of the headboard wings, every element beckons attention. The headboard is particularly striking, boasting an inlay of delicate cane, reminiscent of classic designs but reimagined with a contemporary twist.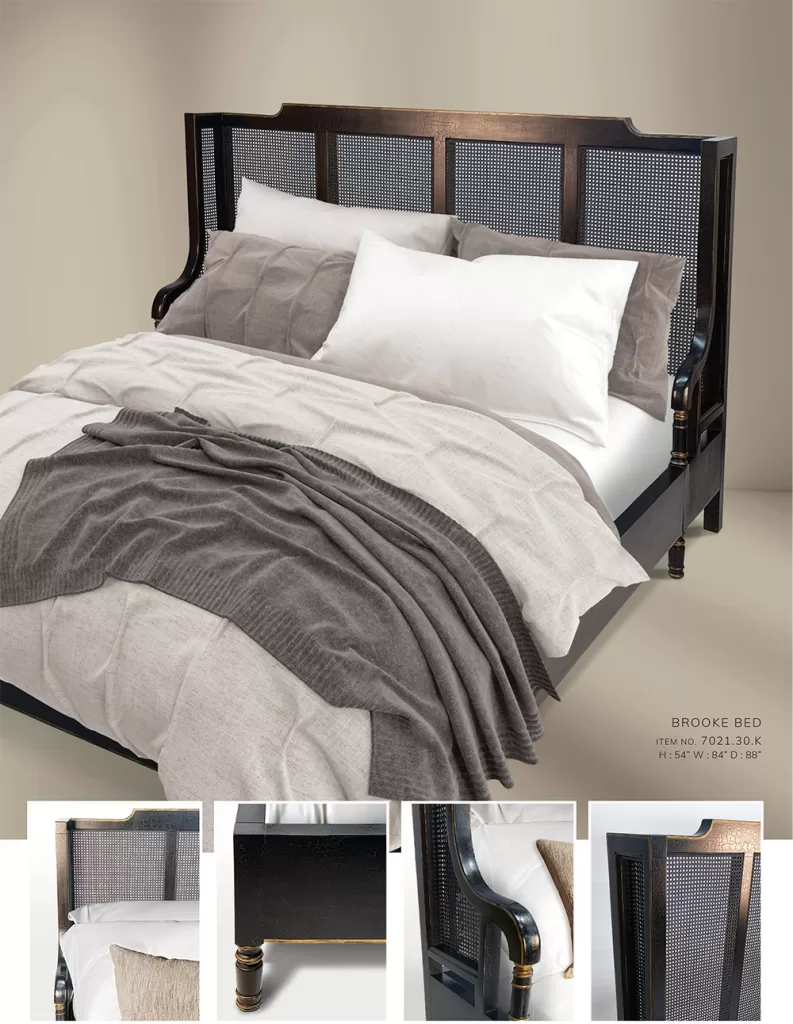 Beyond its captivating aesthetics, the Brooke Bed offers immense versatility. While available in standard bed sizes, Minton-Spidell is renowned for its commitment to custom creations. No matter your space or design aspirations, the bed can be tailored to any size, ensuring a perfect fit for every bedroom.
The pièce de résistance, however, is the bed's impeccable finish. The showcased London Black finish, accentuated with a hint of gold trim line, exudes sophistication. This particular combination has the rare quality of blending seamlessly into diverse interior palettes, whether you're aiming for minimalist chic, opulent grandeur, or anything in between. Yet, for those desiring a different aura, the bed is available in a myriad of remarkable finishes, each one crafted to elevate your sleeping space.
Minton-Spidell has, once again, proven their knack for merging the past's elegance with the present's design sensibilities. The Brooke Bed isn't just a piece of furniture; it's an heirloom, a story, a statement.
Experience the Brooke Bed in person and allow its charm to transport you. Visit the Michael-Cleary Showroom, suite 350 at the Washington Design Center and witness the artistry first-hand.
---