Collection of silk-blend taffeta is available in traditional solids, gingham, plaids and stripes.
MOORPARK, Calif. (Aug. 31, 2022) — The wait is finally over.
For some time, Pindler's clients have asked for a collection of easy-to-use silk fabrics with ageless patterns. Pindler's design team has delivered, and the Silk Collection is now available to add a polished, luxurious and classic look to your space.
The Silk Collection includes seven timeless silk-blend patterns —solids, checks, plaids and stripes — in a spectrum of colors. These much-requested, ageless designs are sure to become staples in the Pindler line.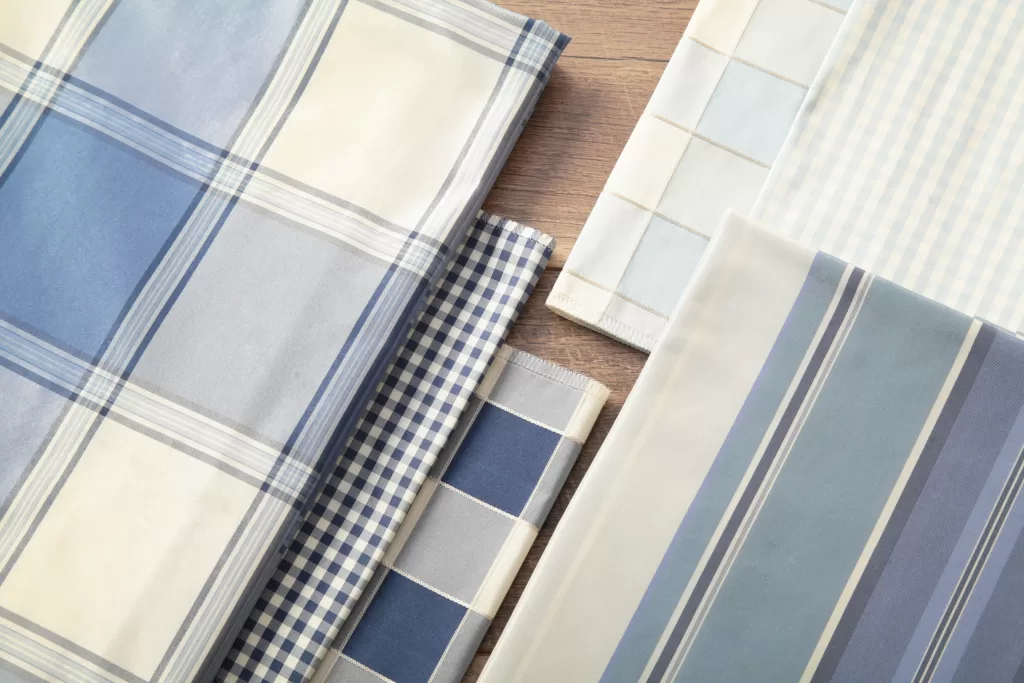 The fabrics pay homage to traditional design elements while the soft, dreamy colors and clean, crisp neutrals keep the collection current. The Silk Collection includes classic solids, plus gingham checks and plaids available in both small and midscale options. A selection of tailored stripes rounds out this stunning group, ensuring this versatile collection will become a go-to selection for any style and scheme.
The fabrics in the Silk Collection are woven in a silk-blend taffeta construction, which lends itself to being a workhorse in a variety of applications from drapery to upholstery and more. Taffeta is a crisp, plain weave that when woven with silk yarns produces a refined, lustrous and luxurious appearance.
The Silk Collection is available online, as well as at Pindler's 16 corporate showrooms and nine agent showrooms across the U.S., and two agent showrooms in Canada. For more information, visit the DC Pindler showroom.