In the heart of the nation's capital, the #WashingtonDesignCenter stands as a testament to the power of design innovation and sophistication. This year, we're elated to share some truly exciting news: not one, not two, but three of our remarkable showrooms have received coveted nods on the prestigious BEST OF DESIGN list by the esteemed DC Modern Luxury magazine.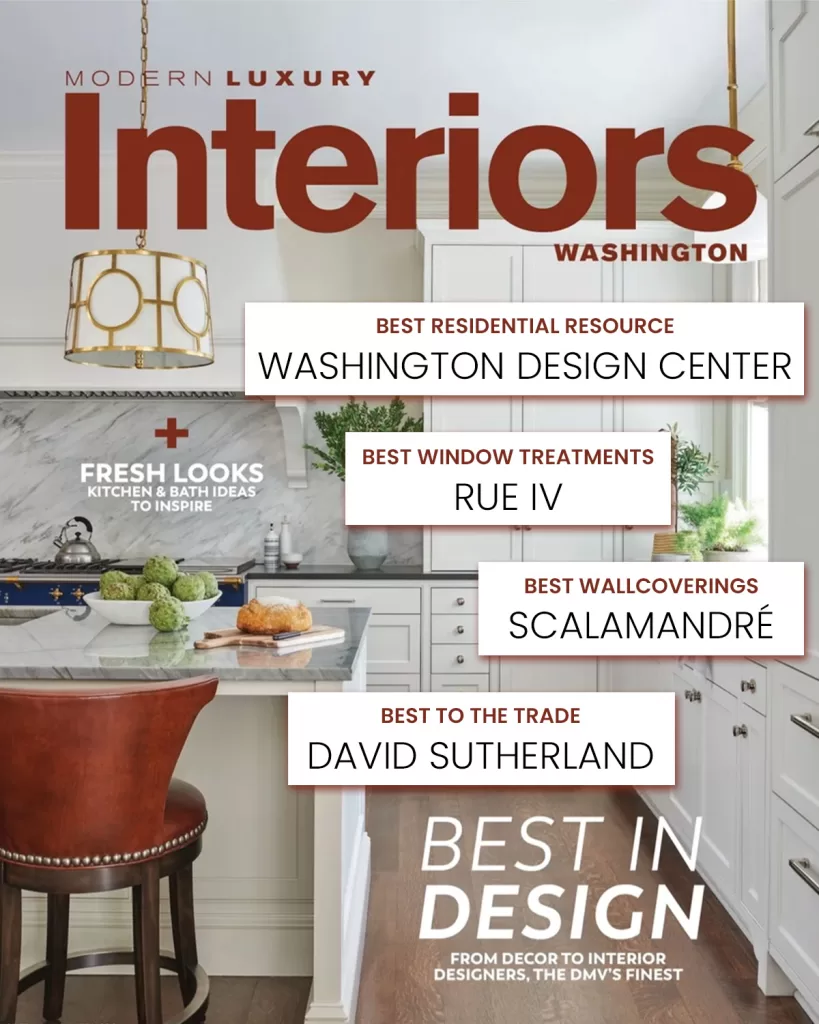 The Washington Design Center – Best Residential Resource
As an epicenter of design brilliance, the Washington Design Center has earned recognition as the Best Residential Resource. We take immense pride in being your go-to destination for turning design dreams into breathtaking realities.
RUE IV – Best Window Treatments
Rue Four, one of our esteemed showrooms, has been celebrated for their exquisite window treatments. Their unwavering commitment to blending style and functionality sets them apart as a beacon of window treatment excellence.
Scalamandré – Best Wallcoverings
Scalamandré, a veritable icon in the design world, has been honored for their exceptional wallcoverings. Their timeless designs have graced interiors for generations, and we're privileged to have them as a part of our design family.
David Sutherland – Best To The Trade
David Sutherland, recognized as the Best To The Trade, epitomizes excellence in serving the design community. They are a cherished resource for professionals seeking top-tier furnishings and accessories.
Our association with the thriving #DCDesignCommunity fills us with immense pride, and these accolades reinforce our commitment to providing you with the very best in design. We extend our heartfelt gratitude for your unwavering support, and we look forward to embarking on more inspiring design journeys together!