The Max Humphrey performance fabric collection designed in partnership with Sunbrella and available exclusively to the design trade through Pindler is now available. Crafted in pursuit of the perfect iteration of classic design motifs, the Americana-infused Max Humphrey x Pindler x Sunbrella collection is brought to life through an organic color palette that ranges from denim and green to pink and gold.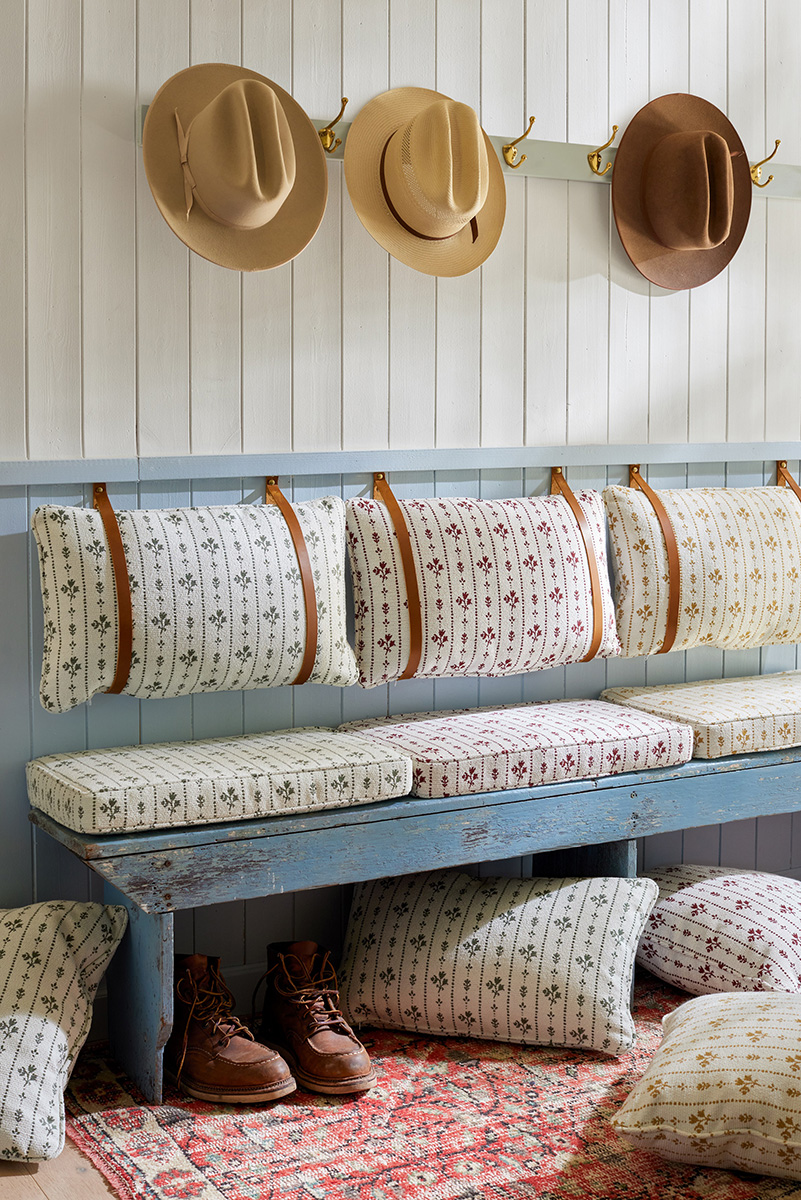 "I'm always on the hunt for the perfect plaid shirt, antique quilt or floral bandana, and this collection pairs those classic design motifs with some of my favorite memories," said Humphrey. "From a quintessential gingham to bow ties, dots and stripes, the nostalgic patterns in this collection reflect my New England upbringing, but I also wanted to make sure they were versatile and functional. The Sunbrella design team helped translate my ideas into a beautiful collection that is highly usable in a modern home."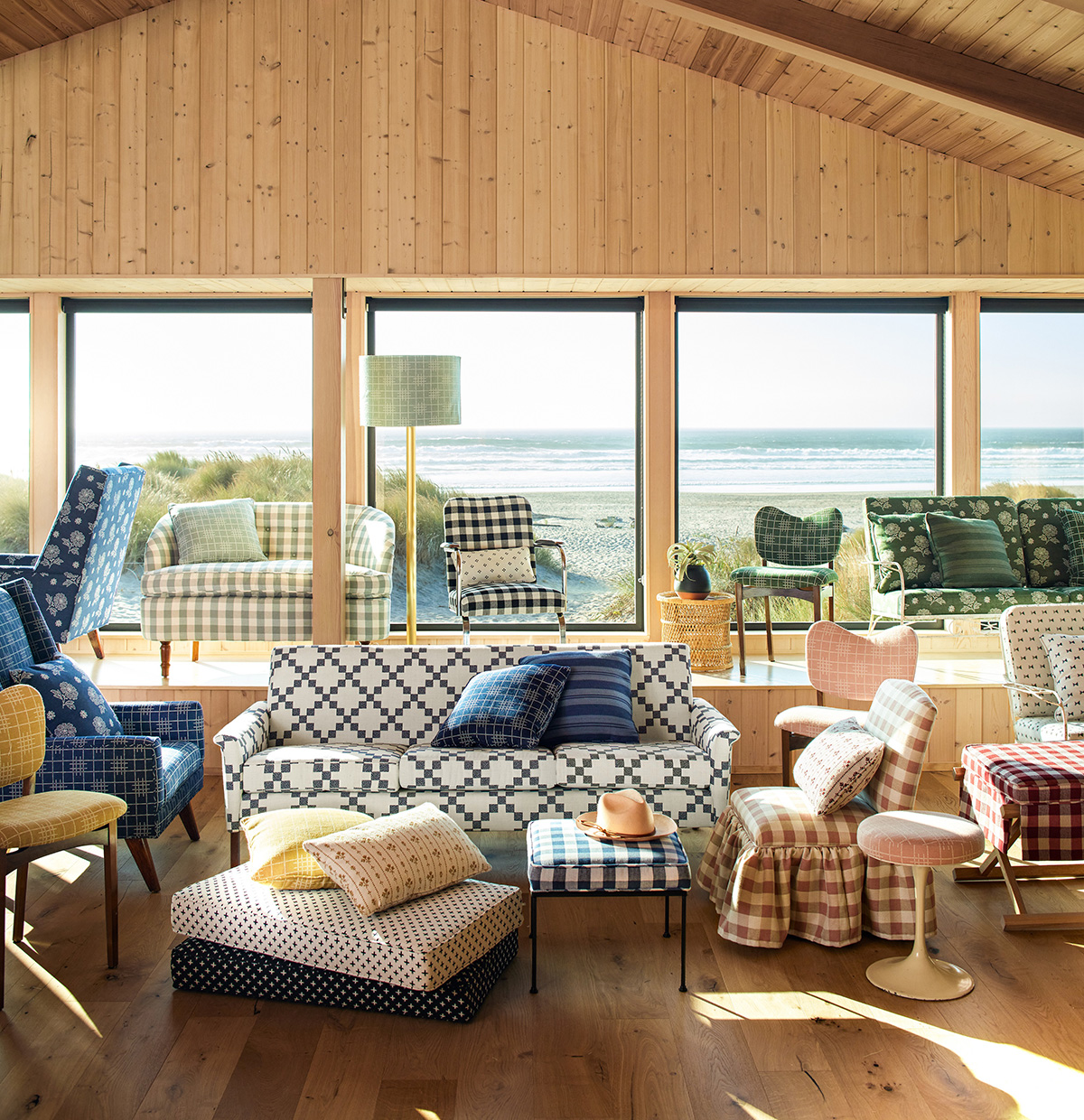 Inspired by Humphrey's love for vintage items, this collection delivers a fresh, modern perspective on cherished American mainstays. Small-scale patterns pair with classic gingham, elevated florals and treasured vintage styles for a curated offering featuring a rich array of colors and textures.