Please note, this is a scheduled event and registration is required to attend.
Blue and White Done Right with Hudson Moore
2:30 PM – 4:30 PM
SCHUMACHER | SUITE 340
Book signing at the Schumacher Showroom with Hudson Moore and the launch of his new book Blue and White Done Right.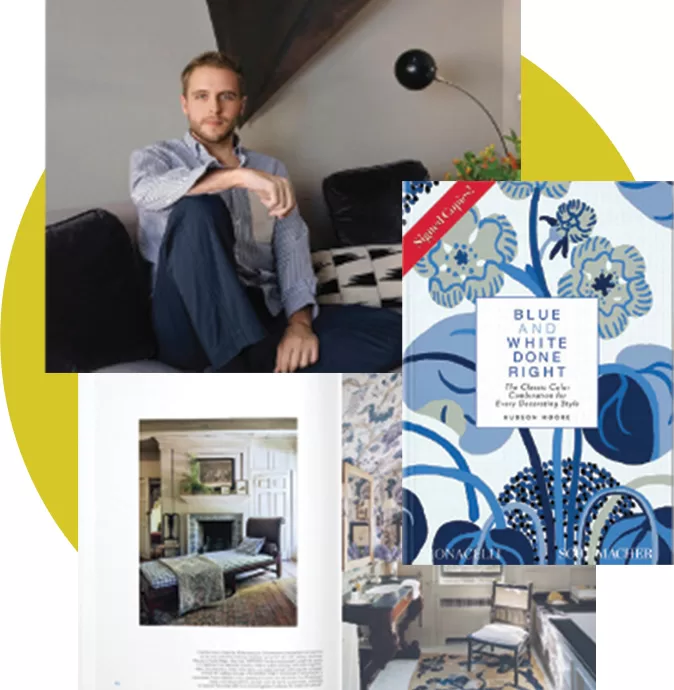 The legendary Schumacher design house presents an inspiring interiors survey exploring the versatile and transformative use of blue and white.
Divided by style (charming, modern, boho, traditional, etc.), Schumacher will take you on a tour of the best of blue and white decorating, featuring interiors that show just how versatile this color combination can be. The book features a guide to iconic blue and white colors (from robin's egg to sky, to cerulean and oyster, to alabaster to porcelain) as well as a roundup of best-in-class product from tabletop to fabrics and wallcoverings.