Please note, this is a scheduled event and registration is required to attend.
The Art of Setting a Table
1 PM – 2 PM
HINES & CO | SUITE 440
Johan Gyllenbrok, Christofle's North America Retail Director, will deliver a fascinating presentation on the art and history of table setting. Johan will demonstrate how to set the table according to the menu, explain the function of different tableware, show the differences between French, English, and American table settings, and share the history behind specific customs and tableware. You will leave thoroughly prepared to select, lay, and use flatware to enhance any dining experience.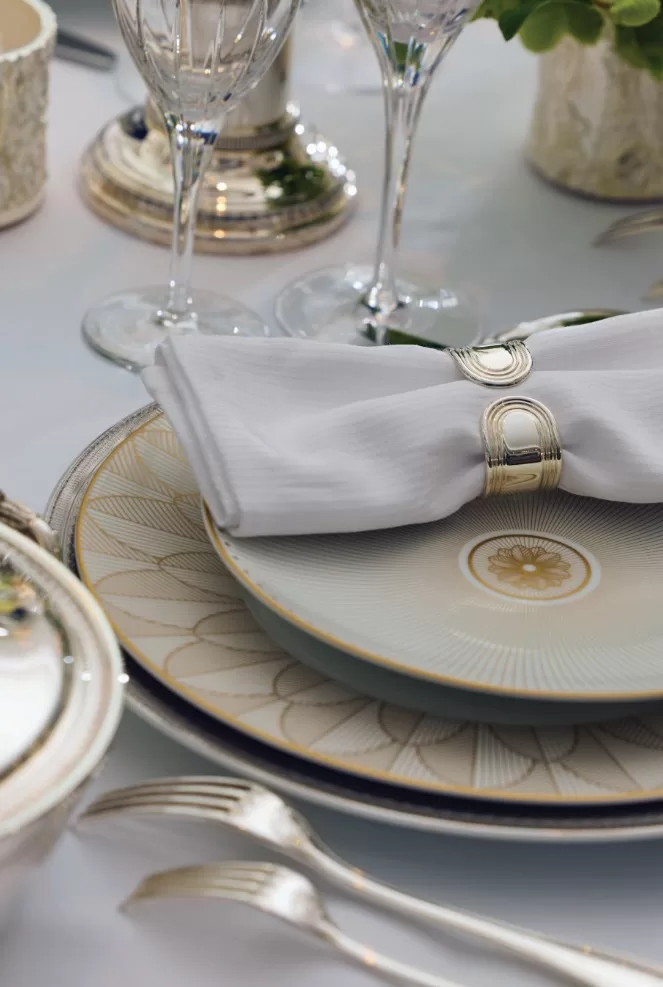 Johan Gyllenbrok, aka The Dapper Swede, is the North America Retail Director for Christofle. Johan is an international bon vivant known for his sartorial finesse and for his extensive knowledge of the arts, entertaining, and design.
Christofle is a Parisian luxury house renowned for its silverware and jewelry. Since its founding in 1830, the house has continually modernized its exceptional silversmithing techniques and its offerings now include the table arts, home décor, jewelry, and Haute Orfèvrerie. Christofle embodies French elegance; experience the collection today at the Christofle boutique at HINES & Co. and ask about our interior designer rates and corporate hospitality program.